Turn-key final mile delivery solutions to streamline your logistic operation
Driver Staffing Solutions - Your One Stop Last Mile Delivery Partner
Deliver products to your customer's doorstep on time, every time with the safest and most efficient logistic processes.  On time.  Every time.
1825 N. Walnut Ave. Oklahoma City, OK 73105
13035 E. 59th St. Tulsa, OK 74134
7301 Dumas Dr. Amarillo, TX 79108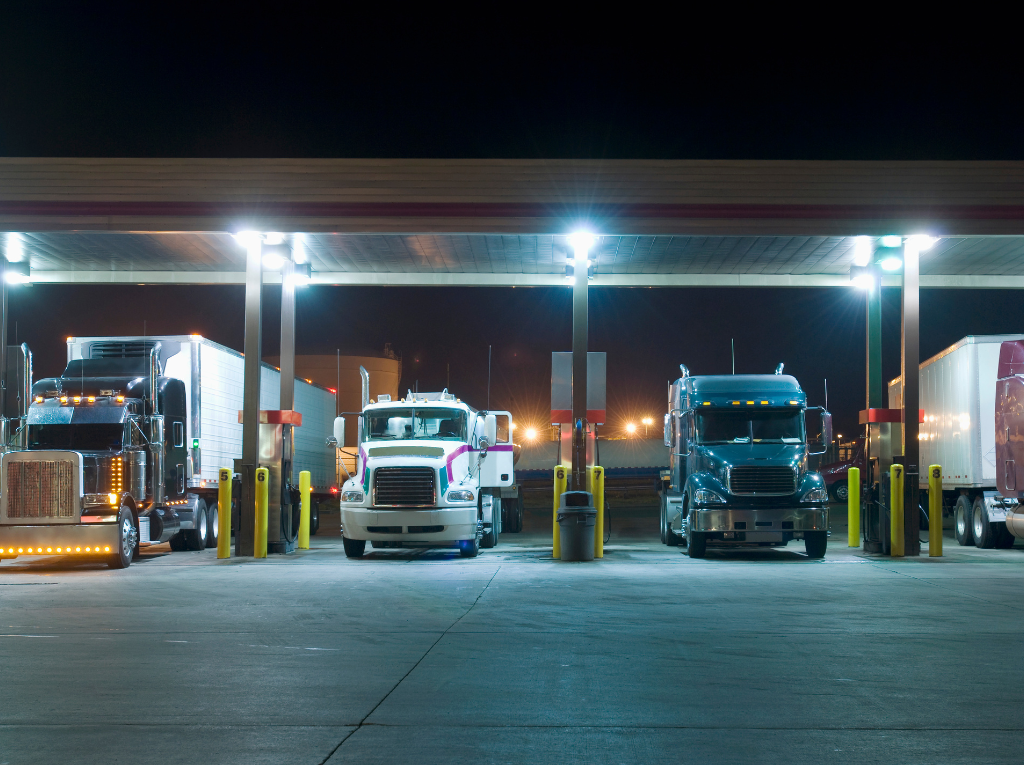 Final Mile Transportation And Delivery Services By DSS
Are you ready to welcome efficiency and automation in your final mile delivery system? You'll not only chuck out manual work and late or missing deliveries but also generate revenue and retain customers. DSS is here to make your life easy by managing last mile deliveries, no matter where and when your customers want them! 
With Driver Staffing Solutions, you'll get an ideal blend of intuitive technology, an expert team, and specialized line haul carriers and last mile delivery providers. This superior service results in high customer satisfaction, streamlined business, a positive impact on your brand, and immense success.
What is Final Mile Delivery?
Consumers' buying behaviors have changed a lot—they expect cheap, better, and faster delivery. They also want white glove delivery.  With Driver Staffing Solutions – you can have both.
Last mile delivery is the final leg of the supply chain that bridges brands with consumers through the delivery of goods to their doorstep. Your product is transported all the way from a warehouse to the consumer's place, business, or parcel locker. For businesses, last-mile delivery is the most complex and expensive part of the logistic journey.  White Glove Delivery can include setup as well.  Taking your product the final step so that it is ready to use by the consumer.
Here's when an efficient and integrated last-mile delivery system comes to the rescue. It enables every delivery to reach it's final destination on time, every time with accuracy and sustainability.
DSS Final Mile Delivery Services To Solve All Your Delivery Problems
Are you stuck with late delivery problems that are taking a toll on your business? Tracking every order, responding to customers, and dispatching every last mile parcel on time isn't child's play. Well, worry no more! DSS's last mile delivery service has got your back. 
We understand that final mile delivery can make or break a business's reputation. That's why we have come up with an actionable solution for your last mile deliveries. With expert fleet drivers, warehousing, operations, and supply chain management, we are here to help you with every step of last mile delivery. 
DSS is offering a full range of final-mile delivery services so that you don't have to look for anyone else for the job. 
Final Mile and White Glove Delivery Types
Threshold Delivery
With Threshold delivery, your product is delivered to the first dry are on the property. This protects it from the elements.
Curbside Delivery
Curbside delivery means your product will be placed at the nearest road access.
White Glove Delivery
White Glove delivery gives your customer a luxurious experience. It can beam unpacking and taking away the materials, or assembly and installation. Whatever the need is to have your customer using your product in the fastest manner!
Turn-Key Final Mile Delivery Solutions to streamline your logistic operations.
Last Mile Delivery Process: How We Do It?
As your last mile delivery partner, we want to showcase our process, so you will be able to trust your products to our team.  
At Driver Staffing Solutions, we work WITH you to determine the most cost effective strategy to get your products into your customers' hands.  With that workflow in mind, we get to work.  Some highlights of our end to end processess:
The customers orders are recorded in an integrated system with every customer's profile sorted out. 

The packages are sorted in the warehouse by our specialized team. 

Now is the time to assign the delivery personnel and fleet driver with the relevant information that includes customers' order details, address, and additional services they may ask for. 
Each order record is saved in a digital system to make the delivery system flawless and trackable. 

The order is dispatched and delivered to your customer in a safe and timely manner.

The delivery team records the updates to make sure the order status is recorded as being delivered.
You can easily track all the orders at any step you want. Ready to experience this seamless last mile delivery service with DSS?
Why Choose Us For Your Final Mile Deliveries?
Wondering why to trust us with your last mile deliveries when there are various other 3PL companies out there? The team of Driver Staffing Solutions has years of experience and extensive networks to facilitate smooth deliveries - regardless of the product. We listen to your needs and come up with the most effective plan that will enhance your reputation and credibility as well.
As a business, you deserve professional, reliable and efficient last mile services for an outstanding experience. With DSS, you will not only benefit from a fleet of trucks, state-of-the-art technology, and highly experienced fleet drivers but also modern integration solutions. This means smooth and
agile services, every time.
Modern problems require modern solutions. That's why, we have an integrated system to keep a record of every shipment, enabling you to track and get total visibility of our delivery operation. You can solve customer's problems and share with them a real-time tracking system so that you don't have to lose another customer due to late/missing packages, ever!
With our resilient and efficient final mile delivery services, you can keep an eye on every order, track shipments, manage inventory level, and take informed decisions well on time. This 360° view of the shipping process helps you to proactively solve last mile delivery issues.
Our delivery team, including our fleet drivers, are well-trained and have relevant expertise. This makes you partner with a team who really knows the job and who will manage last mile deliveries with care and efficiency, every time. 
Shipping delays, damages, reduced customer satisfaction can have a very negative effect on the bottom line.  We are skilled at creating cost effective solutions – but also in delivering quality results.  Contact us today to discuss how we can save you money!