Enabling eCommerce deliveries to be more accessible
At Driver Staffing Solutions, our Mission is to change the final mile delivery industry, one delivery at a time. We are aware that your business success depends on our timely deliveries. So, we ensure to deliver on time, professionally, even when you are late. By staying consistent, working hard, and challenging ourselves, we aim to exceed our customer's expectations. After all, your success is our success.
Are you facing logistical challenges with your business? Contact us — let's talk about it!
Our services go above and beyond, offering not only speedy delivery but also cost-effective solutions and reliable customer support. With years of experience in the industry, we have developed streamlined processes and partnerships that allow us to exceed expectations consistently.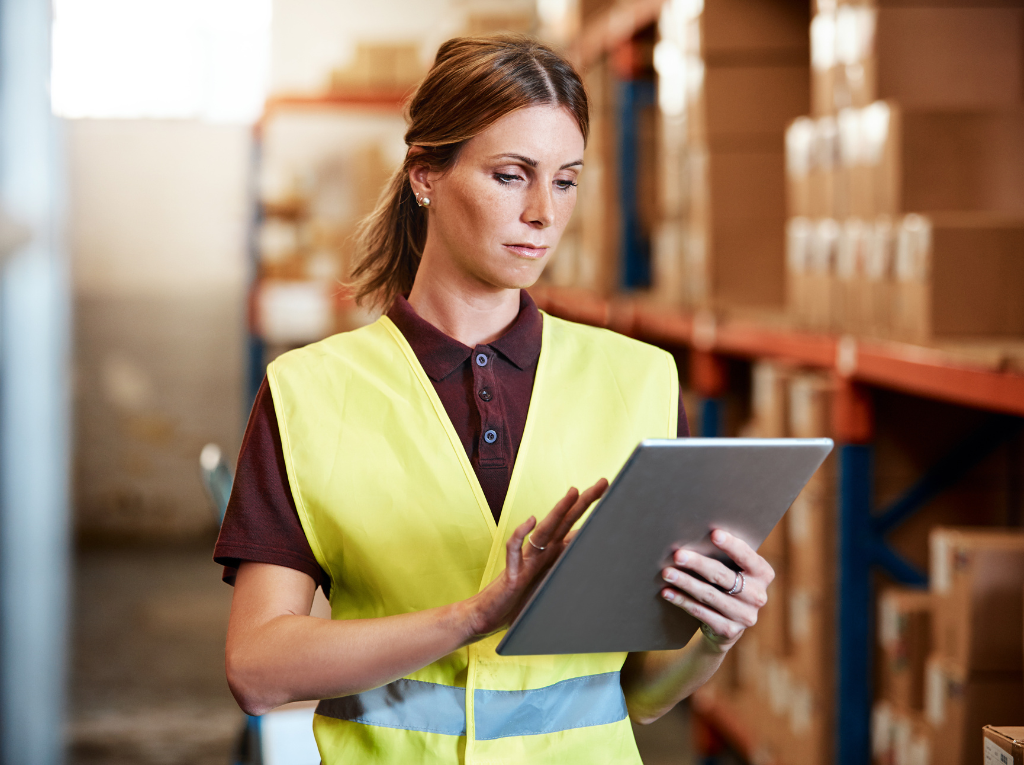 Our supply chain management process ensures transparency and efficiency, improving infrastructure from the moment a product leaves our warehouse to when it reaches the customer's doorstep. Through constant communication and collaboration with our partners and suppliers, we are able to track each step of the supply chain and maintain an efficient flow of goods.
Using the latest technological advancements, final mile operations optimize last-mile delivery network routes. The goal is to reach several addresses and visit each area in the most time-efficient and cost-effective sequence problem, which is how we can give you rates that stand out from traditional logistical services. The final mile route optimization process solves two of the most challenging logistics problems – the Travelling Salesman Problem and the Vehicle Route Problem.
We take pride in our highly qualified and experienced fleet drivers, who reflect our commitment to delivering exceptional service to our customers. Our thorough hiring process and comprehensive insurance policy ensure that all liability factors are taken into account, making our drivers true road heroes. From navigating busy city streets to expertly handling heavy cargo, they are dedicated professionals who work tirelessly to make sure every trip is a success
You can sort all your warehousing needs with DSS. Customize and get a quote depending on your budget, space needed, and for how long and timely deliveries to customers. Warehousing can help you meet urgent demands, keep your goods safe and secure, buys you more time to run other operations smoothly, and saves you a great deal of money. If you are a small business, this would be highly beneficial for you compared to spending money on your warehouse.  We have around our service area, including Oklahoma and Texas – so that we can meet your supply chain needs.
Aside from increasing sales, delighting customers, and expediting deliveries, businesses are also doing their best to be cost-effective. Unfortunately, the biggest problem most companies face is trustable final mile deliveries.  By partnering with our clients, we provide our customers to shake hands with their customers through us — creating a touchpoint. The journey starts from the distribution center, into our trucks and trailers, and to your customers doorstep. The final mile is the last step of the process. This is when the buyer receives the package. Efficiency brings your customers joy and satisfaction and also saves you time and money. 
With overall transparency and tracking visibility, our customers can know where exactly their packages are. We have created a streamlined process that ensures maximum accuracy and efficiency. Our strategically located interstate warehousing also offers our customers the most suitable transit times.
When it comes to being a final-mile delivery company, quality and precision are our top priorities. Once we receive your packages, our innovative operations and supply chain team sorts and processes the parcel and forwards it to our trusted delivery staff.
In this fast-paced and innovative world, we keep up with our eCommerce partners and cater to their delivery needs. Our easy integration offers world-class API and online shipping options to provide you comfort where you need it most.
As a business, we understand the importance of keeping costs low and maximizing profitability. That's why our delivery rates are tailored to be most advantageous for our customers, no matter their location. Our process ensures that we maintain a cost-effective approach, allowing businesses to save money while still receiving timely and reliable deliveries.
We make sure to leave no stone unturned when reaching our customers in every corner of the country. We work through sunshine and storms to make sure to build a robust nationwide network that you can trust with your eyes shut.
Our team is not only responsive and friendly, but also highly knowledgeable about the newest technologies in the industry. Through innovation, we are able to offer our clients a variety of web-based services, including pickup and delivery schedules, order entry, communication with our team, billing and accounting processes, and real-time tracking of shipments.
With Driver Staffing Solutions, we allow you to select feasible pick-up schedules and track orders and deliveries online and in real-time. Who doesn't want personalized service and on-time delivery to expand their business to its most significant potential? We make that happen for you. 
Our customers are who make us successful at the core. And we make calculated decisions to do the same for them. We reduce logistical complexities and provide transparency and expert technical support. 
While DSS takes care of your logistical needs and concerns, you can focus more on your business. Satisfy your customers with convenient and timely delivery. You concentrate on them while we focus on you. 
Whether you are a startup or a well-established business, our priority will always be your needs.  We will take on all your challenges as our own. Our team is topped up with all the best solutions to any problems you may face in the market. With us, we will not let you miss out on any opportunities.
Tailor-made shipping solutions

Consultancy to provide you with the best solution to all your logistical problems. 

Design a distribution set-up that will reduce your costs and lead times.

Easy return parcel solutions. 

Technologically advanced and user-friendly API.  

Simple and transparent pricing structure.
Proud members of CLDA and ECA

In late June 2022 we had a carrier provider give 24 hours' notice that they were no longer able to operate our business. The Driver Staffing Solutions (DSS) team was tasked with starting up a new Dedicated delivery service for 50+ dealers throughout Oklahoma and Kansas over a weekend. They were able to find capacity, dock and office support and were ready to receive freight within 48 hours. The owners Mike, Andy and Charlie were all on-site working 20 hour days to ensure success. Day one they operated at 80% on-time and improved to 90% on day two.  By the start of the 2nd week they were exceeding the daily expectation of 98% and have stayed consistently above that threshold since.
The professionalism, communication, partnership and ease of doing business has far exceeded expectations and we can't thank them enough for all of their effort to ensure success. If you are looking for a transportation provider who has years of experience and knowledge customizing warehousing and transportation solutions and truly cares about you and your customers, I highly recommend reaching out to the team at Driver Staffing Solutions (DSS)! You will be very impressed with their character, professionalism and service.
We have been partners with DSS for many years and have had excellent service and support throughout our time working together. They are proactive and pay attention to the details. We often see positive customer feedback on the professionalism of their drivers. Great company to work with- Thank you DSS for your excellent service and support!
I have worked with Mike and his team for over 5 years. They always go above and beyond to service our pickup and delivery needs. Mike is always willing to work on tough solutions to get the job done. We have a 100% trust that our daily pickups and deliveries will get done on time as well as professionally done. Any issues, Mike is always quick to respond and find a solution. I look forward to many more years working with Mike and DSS. They truly are a partner.
Need someone you can count on? Well, you are already here. Driver Staffing Solutions solves all your business-delivery problems. Our dedicated teams make sure each document or package that you entrust us with reaches its destination quickly and without a scratch. 
As a last-mile delivery company, it's our responsibility to prioritize the health of the planet and our customers. That's why we actively work to combine multiple orders headed in the same direction and deliver them using one eco-friendly route. By reducing our carbon footprint and mileage, we're not only helping to protect the environment, but also ensuring a consistently speedy and efficient delivery process for our customers. We understand the importance of taking care of our planet, and we are committed to doing our part as a responsible business.  Contact us today!
How do we meet consumer needs effectively?
We aim to meet customer needs efficiently and effectively. It goes without saying that we provide our customers with the best delivery experience without wasting any time or money. To achieve this, we focus on the following:
Packages are separated, and deliveries are executed according to preference.

We regularly take customer feedback for future improvements.

We are keeping same-day deliveries on top priority.

We are providing receivers with real-time access and transparent tracking options.

In case of a failed delivery, a reattempt is made on the next working day, effective immediately after open communication with both our clients and their customers.

We ensure to lock the trust factor for our customers and your customers by enhancing customer experience through excellent final-mile delivery solutions with Driver Staffing Solutions.
Our clients are important to us.
Knowledge and experience.
Logistics is a vital part of supply chain management (SCM), which involves all the processes that take a product from raw materials extraction to consumer purchase and delivery. These include…
The final mile is the last part of a shipment's journey from a transportation hub to its final delivery destination, which can be either a residential address or a commercial…
A warehouse is a critical component of supply chain management. It protects goods from theft and weather damage, and allows companies to schedule shipments according to demand. The cost of a…
Driver Staffing Solutions
Enabling eCommerce deliveries to be more accessible
En route – 24/7
Make the switch to Driver Staffing Solutions – because when it comes to logistics, we deliver. We understand that when your goods are in transit, your reputation is on the line. That is why we make it our mission to deliver not only your packages but also provide a sense of trust and reliability.
Say Goodbye To Sleepless Nights And Missed Deadlines With Driver Staffing Solutions
We're the logistics company that never sleeps, working around the clock to keep your goods moving and on schedule. We make sure your package gets exactly where it needs to go.  And not only that, but by combining several orders at once, we're able to satisfy multiple clients in one fell swoop. So say goodbye to long waits and hello to speedy delivery with our state-of-the-art technology.